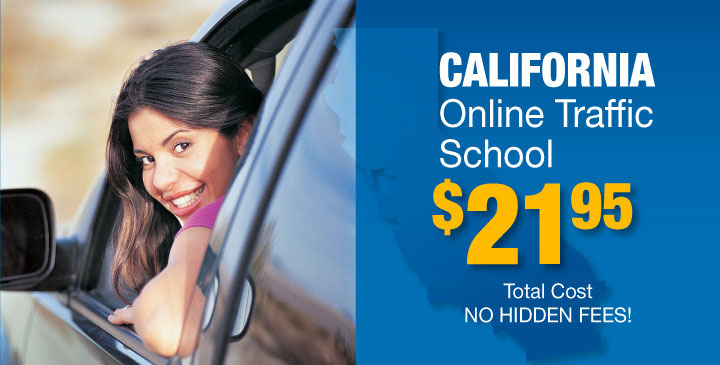 To register for a NEW traffic school course, enter your info below...

To re-enter a traffic school course in progress, enter your info below...
BESTtrafficschool.com - A California DMV LICENSED traffic school and defensive driving program.

Fast, simple, cheap, convenient, and user friendly.

COURSE FEE: Only $21.95

COURSE OVERVIEW:


Course is entirely online

10 Sections

Log in & out whenever you want.

Progress is always saved

24/7 access to course, 7 days a week!

NO timers - Complete course at your own pace!

NO in-person ID verification

25-Question OPEN BOOK final quiz

Complete the course ON or BEFORE your due date and receive credit

Certificate is sent ELECTRONICALLY into the DMV system and then transmitted directly to your court for clearance

The result for you:
NO POINT ON YOUR RECORD & NO INSURANCE INCREASE!